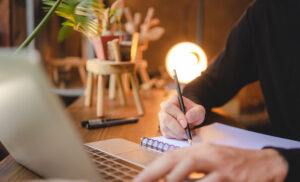 You must thus acquire pay stubs from a prior job, but you don't know how to get pay stubs from old job. When reaching out to a previous employer appears difficult, pay stub recovery is actually a very simple and basic procedure.
Furthermore, your most recent wage statements are always useful to you. A variety of circumstances might demand the retrieval of pay stubs from prior employment, such as a man-made or natural calamity in which records have been destroyed and losses are incurred.
Regardless of your job, you will almost certainly be able to obtain copies of pay stubs or equivalent payroll registers from your previous employer.
Understand the State Laws
For most organizations, the recommended length of time for US employees to keep their wage statements is one year. Until you obtain your W-2 form for the year, don't destroy your prior pay stubs. You can double-check that your tax return papers are correct by comparing them with your former pay stubs after you receive your W-2.
In some states, employees are paid stubs. The requirements are dependent on the state where workers are paid stubs. Employers must maintain payment records for all pay periods in various countries, whether you use a direct deposit or not. Some businesses choose to deliver this pay stub personally, while others send it.
Other states, on the other hand, only require employees to keep pay stub records. This allows workers to have access to them but does not require that they be sent for all pay periods. However, you don't need written access. You just need electronic access many times.
Easy Steps on How to Get Pay Stubs From Old Job
Use these easy ways how to get pay stubs from old job:
How to Get Pay Stubs From Old Job – Contact Your Former Employer
You can get your old pay stubs from your former employer or their human resources department. If you need them by a certain date, ask how long it will take to get them. In some cases, they may refer you to their payroll or accounting department. Contact the payroll or accounting department if you have been given contact information for them. Inquire about their requirements and instructions.
How to Get Pay Stubs From Old Job – Complete the Paperwork
Fill out any paperwork the accounting office requires, such as a pay stub request form. You may also be required to submit a written pay stub request. The following data should be included:
Your full name

Your current address

Your address (if you moved since your last employment)

Your social security number

Employee identification number

Pay period dates for the pay stubs you're requesting
You can send a request in by email, regular mail, fax, or in person if you're required to do so. Check for confirmation if you submit your request by email, fax, or regular mail.
How to Get Pay Stubs From Old Job by Email
The most frequent method for employers to provide their payroll stubs is through email. As a result, you may send your last employer an email. If you have an email address for the manager or HR department, you can send them a request.
Ensure that the subject line of your email reads "Pay Stub Request," so they know what it's about. Also, include your name and contact information so they can get back to you as soon as possible.
Put your contact information in the following format: Your Name – Your present address – Your phone number (three means of contacting you).
Make sure your pay stubs are legible and that they bear your name. Be polite and professional!
How to Get Pay Stubs From Old Job by Mail
Another approach to receiving your pay slips from previous employers is by mail. You may do this by submitting a Pay Stub Request Letter to your prior employer.
Please bear in mind that some businesses may have rules regarding pay stub copies or keeping employee records in various locations. As a result, obtaining these documents by mail might be time-consuming.
How to Get Pay Stubs From Old Job by Fax 
Faxing or emailing your pay stubs is another option. If faxing is a frequent occurrence in the company, this may be an effective approach to obtain pay slips. That isn't always the case, though, in certain organizations.
As a result, you may get your pay stubs by faxing a letter. Here are some additional instructions on how to obtain them: Simply fax a request letter to your past employer asking for your pay stubs. You may also use the Pay Stub Request Letter to fax a request to your former employer.
How to Get Pay Stubs From Old Job – File a complaint if necessary
If your employer refuses to comply with your request, you should file a complaint with your state's labor department. In this case, they'll be fined for not complying.
Instances Where The Ways Stated on How to Get Pay Stubs From Old Job Won't Work
There are times when employers will not provide pay stubs to former employees. Employers may not have them or, depending on the state, there is no requirement stipulating that they must be provided.
If so, you could utilize an online pay stub generator. The pay stub generator allows you to generate pay stubs immediately and download them right away.
If your pay stub information is correct and you've gotten permission from your previous employer, it may be used as evidence of income.
How to get pay stubs from old job: The Bottomline
Hopefully, you now understand how to get pay stubs from old job.
Pay stubs are an important part of your financial history. They document how much you have earned over a period of time and can be used to prove your income when applying for any loan or mortgage.
If you are having trouble getting your past pay stubs from an old employer, you may consider creating your pay stubs using our pay stub generator. Our online tool is easy to use and allows you to create accurate pay stubs that will meet all of the requirements needed for your next big purchase.
Create Your Paystubs Today!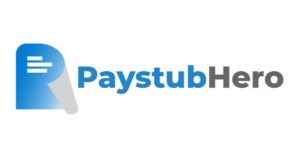 Looking for a convenient way to generate error-free pay stubs? Look no further than PaystubHero! Our online pay stub generator is fast, easy, and 100% accurate. Perfect for small businesses or freelancers who need reliable pay stubs, our online check stub maker makes it easy to print pay stubs online. With just a few clicks, you can create professional-looking pay stubs that are perfect for tax purposes. So why wait? Try PaystubHero today!
Create Your Check Stub Now!
It takes an average of less than 2 minutes.