1) Paystub Hero Generator Explained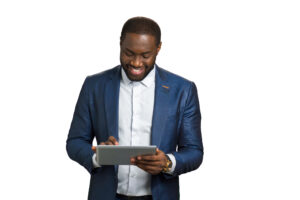 Looking for more information on pay stubs and the best paystub generator online? Well here's the perfect place for those things! Here in this section you'll learn all about paystubs, paycheque stubs, check stubs, and paycheck stubs which are all referring to the same thing. A pay stub is a way to show proof of income, which is provided by your employer and/or company.
A pay stub, also known as a check stub, is the part of a paycheck or a separate document that lists details about the employee's pay. It itemizes the wages earned for the pay period and year-to-date payroll information. The check stub also shows taxes and other deductions taken out of an employee's earnings. The pay stub also shows the amount the employee actually receives after tax deductions (i.e., net pay).
Check stubs can be provided as electronic forms, or printed as well. Electronic check stubs have become very popular, and that's why our pay stub maker has been the go-to platform when providing proof of income for our customers. 
When creating a paystub, you must ensure that you are complying with your states *legal regulations and requirements*. Each state has their own different requirements when creating a check stub.
2) Who needs a PayStub?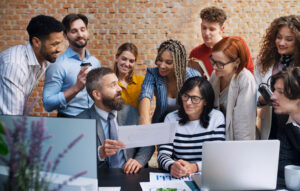 Having paystub documents for certain situations is very important. Whether you're applying for a home, apartment, loan, car, or etc. check stubs are essential for getting you the approval you need. Both the employer as well as employees will require pay stubs when applying.
Employees:
Income verification, proof of income, tax filing & much more may all be reasons why an employee is asked to provide paycheck stubs. If an employee doesn't have a W2-form at the time which is another form of documentation that reports an employee's annual wages, may have to use pay stubs to act as their annual income validation. While our paystub generator is here to use for employees, be sure to ask your employer for paystubs first, as they should have them on file. 
Employers:
For employers, having organized records of their employees when, where, & how much one is being paid is essential to his/her business. This is normally a job that the Human Resources department takes care of (HR). Paystubs are also important in the event you may need to apply for the SBA loan due to COVID-19, are audited by the IRS, or in unlikely situations like having an employee who argues inaccurate net pay. Pay stubs for employers act as receipts for their employees. 
Entrepreneurs:
Even though you're an entrepreneur, contractor, or freelancer, you still have to be prepared as if you're at a job. You unfortunately don't have a Human Resources department or employer that can take care of your pay stubs. This isn't an excuse though as self employed proof of income for apartment, car loan, personal loan, & etc. are still required by most businesses.
You also may not have a steady flow of income, which means having the proper documentation that shows your wages, deductions, & taxes needed to pay at the end of the year is extremely important. This is why our paystub generator for self employed is perfect for you. It removes the frustrations of having to manually calculate paystub deductions  and handles all the hard work for you. 
3) What Are Pay Stubs Useful For?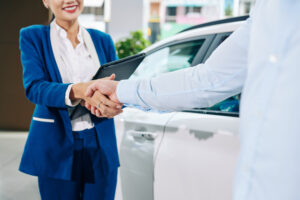 As a person who works, there are many instances where you as an individual will need to provide proof of income, such as paystubs. Below are a list of examples when a person might need to provide a check stub or pay stub.
Pay Stubs for Loan Applications
When you apply for a loan, whether it is for a company or proof of income for a car loan. the verdict will rely heavily on your pay stub information. In these instances, how much money you've made over a period of time, and how often you get paid will play a major role in whether or not they grant you the loan requested.
When applying for loans, regardless of whether it is for a car, home, or company the decision will depend mostly on your check stub information. In these scenarios, how much money you've made each pay period, and how frequently you get compensated will play a significant part in whether or not they award you the loan.
Paystub for Large Purchases
When you make large purchases, maybe for a new corvette, wraith, or prius, a pay stub is needed to verify your identity, and to confirm that you're able to afford the purchase. If you're on a company payroll, more than likely, you'll need to provide your most recent check stubs. 
Proof Of Income For Apartment
You've finally found the perfect office, or home after searching for months, maybe even years! Rental agents will require you to provide proof of income for apartment (most commonly your last 30 days of paystubs) , as well as identification documents. Ask your employer for your most recent paystubs, or generate them yourself.
Paystub for Compensation and Claims
Check stubs are very helpful in the event that you or an employee need to file for workers compensation due to an accident. Workers compensation laws are in place to protect employees. Paycheck stubs help to validate how much an employee would have earned if not for the unfortunate injury/event. 
Paystub for Tax Filing
Check stubs are necessary in order for a company or individual to properly file their tax returns for the year. Always stay educated and compliant with the current tax laws in your state, as well as your governing country. Our check stub generator can help you out, and will have it completed in only a few short minutes.
Some other useful cases of pay stubs to be used as proof of income are as follows.
Paystub for Small Businesses

Paystub for Buying a House/Mortgage

Paystub for Drivers & Dispatchers

Paystub for Independent Contractors

Paystub for Disability

Paystub for Visa Application
All examples provided above are reasons someone may need to use our paystub generator. Whatever the case may be, make sure to use a pay stub tool that can produce professional documents with information that's accurate and up to date. 
4) How Can I Tell The Difference Between A Real And Fake Pay Stub Generator?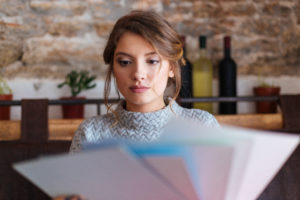 With evolving softwares that can now track when a paystub has been falsified or tampered with, makes using verifiable stubs that much more important. Our electronic paystub generator is essential because our team of accountants are always updating our taxes to make sure they comply with the IRS guidelines.
PaystubHero is a website that is user friendly, safe, and accurate. For our small fee per stub, you'll always have correct documents that speak for your business allowing you to progress without delay.
In 2022, when institutions receive pay stubs, they normally conduct a thorough investigation to try and identify if your documents are honest & legitimate. These are some of the most common ways a fake paystub can be  "red flagged"  and deemed as "fake."
Your Basic Information Is Incorrect Such As Name, Address, & Date Of Birth

You Have Spelling Errors On Your Stub

The Decimals And Digits Don't Line Up 

There Is No Difference Between The O's And 0's

There Are Estimations & Round Ups 

Clearly illegible
Whether you're creating fake check stubs to get a car, creating fake pay stubs for car loan, creating a fake pay stub for apartment, using a fake pay stub template, or even sending fake stubs to the government, doing these things can cause serious consequences. Listed below are a few repercussions that come with using fake documents:
You Could Be Charged With Fraud or a Federal Felony.

You Could Face Jail Time For Up to 5 Years

You Could Be Fired From Your Current Job 

You Can Face Major Penalties Of Up to 1 Million Dollars
This is why PaystubHero has created a trustworthy electronic pay stubs generator that removes all possibilities of this ever happening to you. If a dealership is asking for pay stubs or your apartments leasing office is requesting updated stubs, eliminate any confusion & always be assured that your documents are legitimate. 
5) How To Show Proof Of Income If Paid In Cash?
Want to know how to show proof of income if paid in cash? If you've been asked to provide your last 30 days of paystubs, and you or an employee has been paid in cash, no worries! Our paystub generator acts as the receipt needed to show all important information such as your earnings, deductions, & taxes.
Once your printable paycheck stubs are finished, you can print them out for the person who requested the verification or simply submit them via email. 
6) Am I required To Receive Pay Stubs From My Employer?
Quite frankly, it depends on the state that your business operates in. Each state has a specific set of rules for check stubs. Some states require employers to print out paycheck stubs, and give it to their employees as a hardcopy.
Other states have more relaxed rules, especially when it comes to independent contractors, and allow them to receive and have pay stubs electronically which can all be done using our paystub generator.
It is imperative that your company follows the state and federal laws when it comes to pay stubs. It never hurts to follow up with them just to be sure. 
Although there is no federal law that insists that employers are required to give their employees paystubs, the Fair Labor Standards Act (FLSA) decrees that employers should have certain payroll records documented. If you're an employee who has done proper research, and your employer isn't providing calculations of your pay when legally they're supposed to, you can complain to the Bureau of Labor Law Compliance or speak with an employment attorney. 
7) How Does An Employee Receive Their Paystub?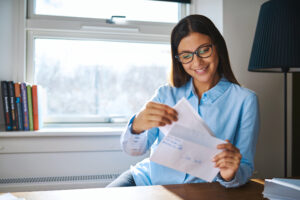 There are several different ways an employee can receive their pay stub, digitally or physically. For those of you who don't receive check stubs from your employer, here are some options below for you to provide proof of income.
Choose the option that works best for you, and remember that you could use our online paystub generator to make things easier!
Direct Deposit
Instead of sending out physical or digital copies of your employees check stubs, you could always encourage them to sign up for direct deposit to show proof of income. This is a simple and straightforward way for employees to show their pay, by depositing it directly into their bank account. This will eliminate having to send digital or physical copies of paystubs to employees
Paystub maker
Using an electronic pay stubs maker or check stub generator to create pay stubs online is a new evolutionary way for employers to provide paystubs to their employees with ease. It only takes a few minutes to select a pay stub template, enter the employee/employer information, and our approved check stub maker creates a pay stub specific to the details you entered. Using a paystub creator helps ensure correct calculations and guarantees that you or your employee have proof of income on the go.
Previous Employer 
If a company needs to confirm your work history, you may reach out to your previous employer for information regarding your work details. 
8) As An Employer, Do I Need A PayStub Generator For Payroll?
As an Employer, organization is key. To determine if your business needs to incorporate a paystub generator into payroll, assess your situation and review some of the problems that are currently existing inside your company. 
A messy and chaotic payroll system
One of the reasons to start using a paystub generator is because your payment payroll system is messy and chaotic.  Maybe you're still using a paper-based system, or you have an Excel spreadsheet that's starting to get out of hand.
In any case, the more employees you have, the harder it becomes to keep track of everything. And if there are errors in your records, they can be very costly.
A paystub generator can help to automate your pay stub system. This means that you'll have less chance of making errors, and it will be easier for your employees to understand their paychecks. It also gives you a more professional appearance, which is important if you're trying to attract new employees.
Employees don't like your current payroll records
Another reason you may want to start using a paystub creator is because your employees don't like your current payroll records.  Maybe the records are hard to understand, or they're not very accurate. In either case, your employees will appreciate it if you make changes that will make their lives easier.
A pay stub generator is a great way to do this, because it will create accurate and professional-looking pay stubs. This will help to improve employee morale and reduce the chances of payroll-related disputes.
Your Accountant/HR Manager Leaves Company On Short Notice
You may also want to use a paystub generator if you lack an accountant/hr manager.  This is a very common problem, especially in small businesses. The good news is that a paystub generator can help you to manage your payroll without the need for an accountant/hr manager.
This is important because it can be difficult to find and retain good accountants who can do the job well. And if you do find someone who's qualified, they may ask for a salary that's beyond your budget.
By using a paystub generator, you can avoid these problems and still get the benefits of having an accountant/hr manager who'll take care of the difficult parts of payroll such as tax deductions, YTD, and etc.
You're moving to a new state
Another reason you may want to use a paystub creator is because you're moving to a new state.  This can be a difficult transition, and it's important to make sure that your payroll system is in order.
A paystub generator can help you to set up a new payroll system quickly and easily. It can also help you to conform to the payroll laws of your new country. This will save you time and money, and it will help to ensure that your payroll system is in compliance with the law.
You're looking for a more professional appearance
You may also want to use a check stub generator because you're looking for a more professional appearance.
A pay stub creator can help you to create accurate and professional-looking pay stubs. This will help to improve employee morale and reduce the chances of payroll-related disputes.
Human Error Can Occur with Manual Calculations
A paystub generator can also help an employer because of human error.   This can happen with manual calculations, especially if you yourself or your employees are doing the math.
A paystub generator solves this problem because it doesn't require human calculation. It is designed to create perfect and accurate pay stubs every time, without errors. This makes it a reliable way of paying employees on time and as expected.
Read more information on why an employer should use a paystub generator for their business.
9) What Do The Abbreviations On An Employee Paystub Mean
When reading electronic pay stubs, understanding it can be quite difficult due to the numerous abbreviation codes. These paycheck stub abbreviations are used to simplify the document, making them easy to read even when an employee may have a lot of information on them.
However, this isn't the only reason abbreviations are used on paystubs. They're used as a method one can take to determine if an employee is using a real or fake paystub creator.
Here are some of the most important paycheck stub abbreviations you should know:
SSN – Social Security Number

YTD – Year-To-Date

FED TAX – Federal Income Tax Withheld

STATE TAX – State Income Tax Withheld

MEDICARE – Federal Medicare Withheld 

ERA – Educational Retirement Act Contributions

FICA Social Security – Employees Portion of Paid Social Security
Check out our guide on all pay stub deduction codes so that you'll understand a paystub from top to bottom. 
10) What Are The Benefits Of Using Electronic Pay Stubs For Your Business?
Having a digital workflow is probably one of the best things that you can do for your business, it just makes things easier. Generating electronic pay stubs online not only saves time, but also saves paper and storage space as well!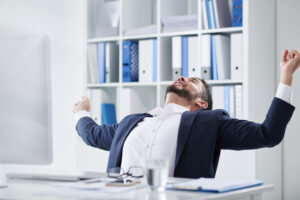 Utilizing an electronic paystub creator to make check stubs is amazing, however you must remember to abide by your state rules and guidelines.
11) How Long Should I Keep My Paystubs For?
If you're someone who likes to save all of your paperwork, then it can be difficult to know when you should dispose of your pay stubs.
The good news is that the federal government has provided guidelines for every business owner to follow, which makes it easier to keep track of everything. And if you're worried about forgetting when you need to get rid of documents, there are even apps that can help you to keep track of everything.
According to the guidelines, you should keep your pay stubs for at least three years. However, there are some situations where you may need to keep them for longer.
For example, if you're being audited by the IRS, then you'll need to keep your pay stubs for at least six years.
If you're involved in a lawsuit, then you may need to keep them for up to seven years.
The important thing is to make sure that you keep your pay stubs in a safe place, where they can't be damaged or lost. This will help to ensure that you keep them for the right amount of time.
Read more information about how long you should keep pay stubs on here.